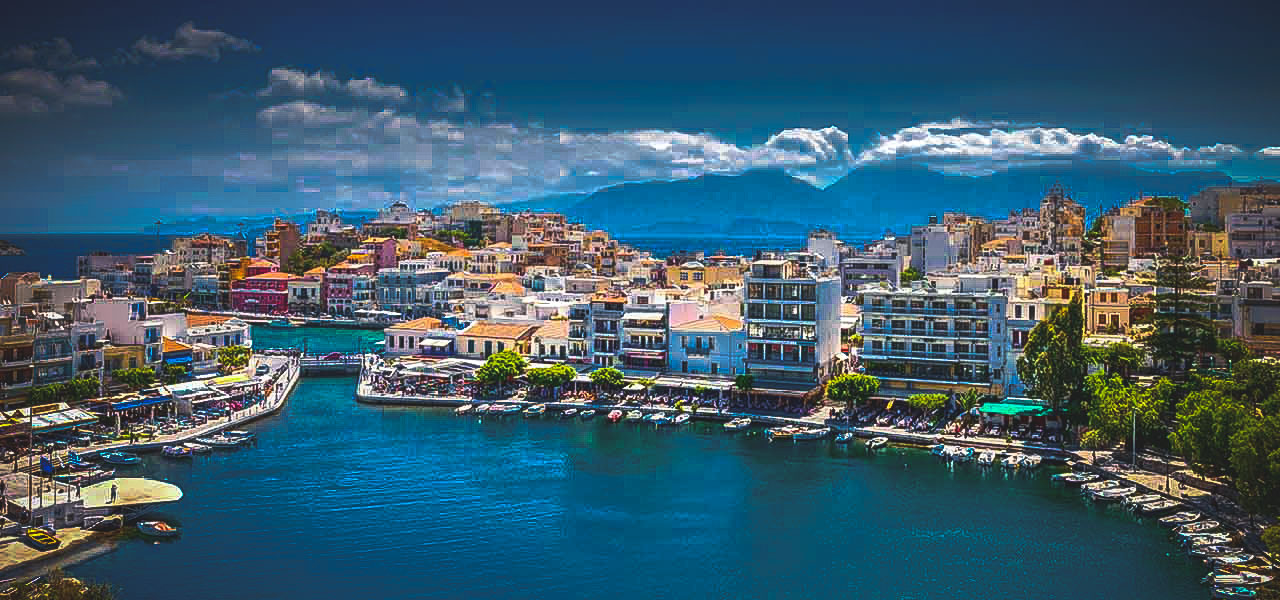 Agios Nikolaos or Aghios Nikolaos  is a coastal town on the Greek island of Crete, lying east of the island's capital Heraklion, north of the town of Ierapetra and west of the town of Sitia.
Agios Nikolaos is probably best known as a tourist town that serves as a hub to the twenty or so small villages and farms that make up that part of Lassithi. Tourist attractions include the small lagoon Lake Voulismeni, small beaches in the town, the tiny island Agioi Pantes, the archaeological museum, the local flora exhibition "Iris" and numerous fairs.
Just a short ferry ride away from Agios Nikolaos is the island of Spinalonga, an old Venetian fortress turned ex-leper colony in the beginning of the 20th century.
Tourism is mainly West European with Greek tourism concentrated in mid August, though there are a considerable amount of Russian vacationers in East Crete. The lagoon features a small park with a trail, traditional fishing boats, ducks, pigeons, an amphitheatre and many cafès. The modern city of Agios Nikolaos became internationally well-known during the 60's, when it was "discovered" by famous cinema directors (Jules Dassin, Walt Disney etc.), BBC producers and many others. It was then that the rapid tourist development of the area started. Among the various productions filmed were He Who Must Die, The Moon-Spinners, and the TV series The Lotus Eaters.
Daphne du Maurier's short story Not After Midnight was set in and around the town.
source: wikipedia.org